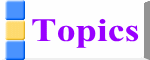 After the Western Electric age, many companies of all over the world has been tried various studies or developments in order to exceed the excellent performance.
However as the results, anybody never reach the excellent performance as like Western Electric.

Then, each audio manufacturer focused to achieving more good productivity and more downsizing than the excellent performance.
It may be said to the history of audio culture after Western Electric is history of downsizing and low cost.

GIP reproduction work of WE Inc products will be start from collecting of WE original speaker unit as many as possible.
Then we checked state of preservation the products, and do analyzing of [material] [structure] [frequency response] [magnetic characteristic] and [impedance characteristic].

But almost WE Inc original products is the state of being defective since it was past 80 or more years from the manufacturing.
These were repaired by quite different parts to WE original.

These had various trouble [no signal] [reversed phase] [included noise]
And these were attached [another corn paper] [another diaphragm] [another voice coil], therefore the sound was completely different.
It is not a few difference caused by individual differences.
These are quite different products.

If someone heared the sound with bought the WE Inc product of bad states like that, he might misunderstand that products of WE Inc sound was bad.
I dó think it's a so pity as one person of lovers of audio.

We want to leave this cultural heritage that the human should be proud toward the future.
We put our all into the development and promotion of audio culture.

We are cherishing them as our company policy and philosophy.

【About the Western Electric】



【Should to forward this charm sound to next generation】
If you reading documents concerning of history about Audio, you will reach the name of Western Electric Inc in USA as the origin of audio.
(hereinafter referred to WE Inc.)

During the first world war, USA faced need to secure a rapid and close communication with France or England as the war advances.
WE Inc was entrusted with the national project in order to realization of transcontinental communication by President Wilson in that time.
WE Inc was gathered scientist and technical experts of the highest in the world.
And then, they achieved intercontinental communication network of the first in the world between USA and France at a few years.
WE Inc is leaving the name to USA history as group of excellent technical experts to be equal with NASA by this great achievement.

In addition, presence of PA equipment was great influence to the war situation on along with the securing of communication.
To provide clear and suitable voice to several ten thousand crowd, the speaker system was effective for informing of national political ideas since TV was not yet in that era.
And it was secretly support prosperity of USA as driving force of many people.

This speaker system of WE Inc is origin point of audio culture which has been lasting up to now.
And It is symbol of showed highest technology of WE Inc.


A several years later, first world war ended, and then national government moved on stabilizing of domestic administration.The everybody had been much awaited birth of a new cultures which can feel national affluence or peace.
And WE Inc seriously tackled development of talkie system of movie.

They was completed Western Electric talkie system by long years time and enough development capital.
And the system's sound was overpowered the audience by rich sonority and huge energy feeling.

It had so excellent performance that modern advanced technologies even can not exceed that.
And it was extremely high quality.

People may think that is very hard to believe the fact that products of before 80 or more years have higher performance than modern products.


Almost people would think that if do comparison at the performance except value as [work of art] or [antiques], everything have more excellent perfomance or higher quality than old age.

But speaker system of WE Inc is not match this common sense.This fact is recognized from audio experts all over the world.
And we are believing that WE Inc is truely "origin of audio" and "top of audio".




---