Please observe the correct method to use the products.

Please don't touch to exposed corn paper or damper etc, and please don't throw water or chemical agents to products.

If you moved metal parts near to a corn paper or damper at state of powered on, the products will gravitated toward the metal parts by strong magnetic force.
It is very dangerous, please never do.

EPlease be attention that mis-connection of field terminal and signal terminal.

Please use GIP field exciter to the products.

If you using other power supply except for GIP ones, we cannot to guarantee any breakdown or accident resulting from power supply.

We can deeply understand that feeling, but please don't dismantle or remodeling.
If there are signs of the dismantle or remodeling to the products, we cannot to guarantee any breakdown or accident.

Warranty period is 1 year from bought day.


If customer need our help regarding to install of GIP speaker system, we will support the install and setting. (at extra costj

If you let us know about listening-environment in advance, we can adjusting to suitable state for your environment to your products.
*listening room size or using amplifiers etc.

At first, please feel free to get in touch with us.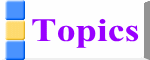 We are group of audiophiles same as everyone.
We believe want a man with a love to audio first, a engineer of audio manufactureres second.

We are engaged in the development and manufacturing of the product on the deep understanding to the feelings of the customer to use the products.

1. We will not create products as like occur high probability of failure and easily broken.

1. We will not create products that would be disappointed to know the contents of the product.

1. We will spend our best efforts into everything to all of the parts.

1. We will not stop manufacturing of all spare parts as long as GIP laboratory is alive.

We will promise that.