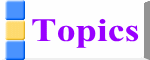 GIP products are manufactured by inimitable high technology.
For example,
Precise voice coil gap to bring out the conversion efficiency of the sound energy until the limit.
Brass equalizer to produce a very fine frequency characteristics.
Body was molded 99.95% or more pure iron in order to be achieve high magnetic properties.
These manufacturing skills are unable to imitate so easily.

In addition, most GIP products are manufactured handmade one by one by the technique of a Japanese superior craftsperson.
(For this reason, we are not doing mass production)

We are tackling make products that would sincerely willing from customers.
It is the biggest mission for us.
---